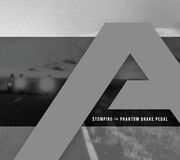 Stomping the Phantom Brake Pedal is the first EP by Angels & Airwaves. It was released on December 18th, 2012.
Track Listing
Edit
Disc 1: The Score Evolved
"Reel 1 (Diary)" - 7:42
"Reel 5 (New Blood)" - 4:52
"Reel 6" - 3:42
Disc 2: Love Re-Imagined
The remix of the song "One Last Thing" is available on iTunes since January 8th, 2013.
Ad blocker interference detected!
Wikia is a free-to-use site that makes money from advertising. We have a modified experience for viewers using ad blockers

Wikia is not accessible if you've made further modifications. Remove the custom ad blocker rule(s) and the page will load as expected.