Neighborhoods

Genre

Alternative Rock, Pop-punk

Recorded

April – July 2009, June 2010 – July 2011

Released

September 27, 2011

Label

Producer

Length

36:04

Tracks

10 + 4 Bonus

Neighborhoods is the sixth studio album by blink-182. It was released on September 27th, 2011, and marks their first new music released since the hiatus.
Track Listing (Standard Version)
Edit
Track Listing (Deluxe Version)
Edit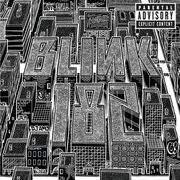 Ad blocker interference detected!
Wikia is a free-to-use site that makes money from advertising. We have a modified experience for viewers using ad blockers

Wikia is not accessible if you've made further modifications. Remove the custom ad blocker rule(s) and the page will load as expected.